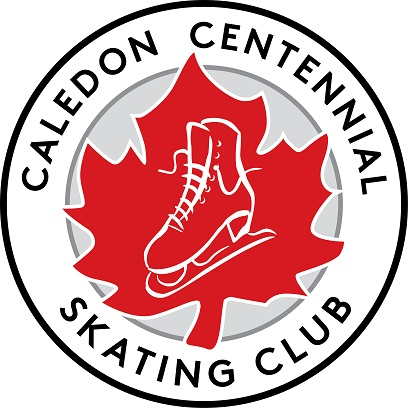 Established in 1972

Our club has been providing Skate Canada programs to the Caledon Community and surrounding area for over 47 years.


Programs run out of the Lloyd Wilson Centennial Arena in Inglewood, as well as the Caledon Community Complex in Caledon East.


The Caledon Centennial Skating Club is a member club of the Central Ontario section of Skate Canada.


Our club is a non-profit organization run by volunteers for the benefit of its members.


Programs Ages 3+



Learn-to-Skate (CanSkate)
Canskate was developed by Skate Canada. Skaters will learn fundamental skating skills, including forward and backward skating, stopping and turning. The focus is on fun, participation and basic skill development.


STARSkate 1
Our StarSkate program is based on Skate Canada's national program. It offers CanSkater's who have successfully completed level 5+ the ability to develop fundamental figure skating skills in the areas of ice dance, skating skills, free skate and interpretive skating.


STARSkate 2
This program is a continuation of the STARSkate program, following completion of preliminary ice dance requirements.
COVID-19 Update

(May 31)
It is our hope to return to CanSkate (learn-to-skate) and StarSkate (figure skating) programming in October 2020.

During Stage 1 of the province's reopening, skating at any facility in Ontario is restricted to skaters at the Novice, Junior, and Senior levels for Singles, Pairs and Dance. As a club, we do not offer programs at any of those more competitive levels. We must wait until the province announces changes to guidelines for gatherings and sport for Stage 2 and beyond.

We will be taking direction from our governing body, Skate Ontario (a division of Skate Canada), who are in constant consultation with the Province's health officials. After additional stages are opened in the province and we've been provided with guidelines for delivery of our programs from Skate Ontario, we'll consult with The Town of Caledon to ensure alignment with their expectations.

Once complete, we will launch online registration and notify our members.

We hope everyone is staying safe and healthy and look forward to a time when we can enjoy our evenings at the rink once again.