Commonly Asked Questions
How old does my child have to be?
Skaters have to be 4 by the first session.
What does my child have to wear?
CanSkaters are required to wear CSA certified helmet, gloves/mitts & warm clothes. Waterproof/warm jacket, snow pants/splash pants are also recommended, but not mandatory.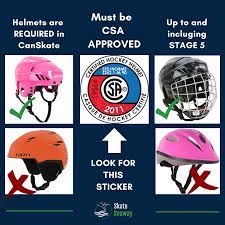 Can I drop my child off then come back?
A parent or guardian must be present in the arena for the duration of the CanSkate session.